How would you like to save over $4,100 off the mortgage every year?
Download your FREE guide that shows you how thousands of Queenslanders are slashing years off their home loan and saving tens of thousands of dollars.
I want the free guide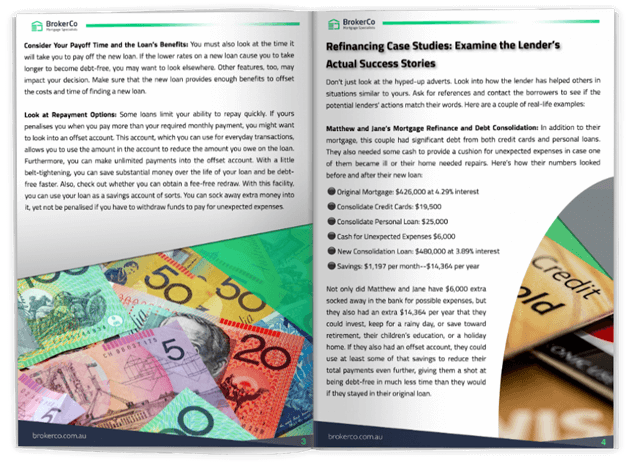 HOW MUCH MONEY & TIME COULD YOU BE SAVING?
YOU COULD SAVE YEARS
See how it's simple to be able to cut years off your home loan, so that you can be mortgage free a lot sooner than you ever thought possible. If the thought or a 30 year loan scares you, then you will love this.
SAVE $4,000 A YEAR?
$4,000 is just the average, some could save a little less, while others could save a whole lot more. This one simple change to your home loan is responsible for thousands of Queenslanders saving thousands.
A PROVEN STRATEGY
This is not a 'it's too good to be true' scheme, it's actually a standard financial strategy that puts the power back in the homeowners hands. Your bank just chooses not to tell you this because they will miss out.
BEAT THE BANKS
The banks do not want you to know this because they stand to lose tens of thousands of dollars from each home loan. You can now arm yourself with the knowledge to be in a position of power and you're in charge.
WE'RE QLD TOO
Why would you trust just anyone? We're 100% QLD based and service Brisbane & The Sunshine Coast. We have a physical office and you're welcome to come in and see us in person so that we can assist you.
INTEGRITY & TRUST
BrokerCo will receive a small commission from lenders on any settled loan. Rest assured, that we will only suggest to you a financial product that is completely suited to your individual, specific needs at the time.
See real life examples of other QLD homeowners who have used this exact strategy to save tens of thousands of dollars of their mortgage
Don't just take our word for it, see what others have to say about their experience with BrokerCo!
Buying property can be soo very stressful the last thing we had time to do was to shop around for the best Mortgage that suited our needs .Paul and his team were recommended to us , thank goodness they were ,this is the second time we have engaged Paul to look after our properties. Paul and his Team looked after everything for us , very very professional at all times, keeping us informed , working closely with our solicitor. Simply we couldn't have done his without you Paul you certainly made things very easy for us.
We recommend very highly you wont be disappointed.
Thanks Paul
Philip Watkins
My first appointment at BrokerCo, with Paul Westcott, actually changed my life! I went in thinking it would not change much and I probably wouldn't be able to borrow enough to buy a unit - but I have been living in my own home for 6 months now! Paul is so clever, professional, caring and helpful - he helped me achieve everything I was dreaming of. Thank you so much BrokerCo and Paul.
Kirstin Brennan
What a find BrokerCo was!! Such a quick and easy process from start to finish with professional experienced staff that actually listen. Excellent advice and unbiased communication. These people are leaders in their field and I highly recommend BrokerCo for all your financial needs. I wouldn't use anybody else. 10/10
Special thanks to Matt for a perfect result.
Sarah Higgins
Paul was super knowledgeable and helpful, a perfect combination when you are talking about finances and remortgaging. The result for us was outstanding. We found the staff at Broker Co really easy to work with and assisted us above and beyond. I could not fault their service or outcomes.
Kristy Apps
I 100% recommend BrokerCo if you are looking for a mortgage broker. Jodie Roy is so down to earth and has always gone above and beyond to help us out. My husband and I cant fault the service and great advise given to us over the last 7 years.
Helen Irwin
Great, honest service and advice. BrokerCo really does go above and beyond to ensure they find the right fit for you and your circumstances. I would highly recommend BrokerCo to anyone looking for a trustworthy and reliable Broker.
Phoebe Brown
I highly recommend BrokerCo. Paul helped me with my initial house purchase a few years ago, and more recently a refinance in November, and then a new house purchase earlier this month. Both their market knowledge and customer service is exceptional. I would say they go above and beyond to make sure the finance goes through without any hiccups.
Chris Bacon
Finally found a broker who takes your financial situation into consideration and gave us the guidance we needed along with the best possible rates. Great support through the whole process with next to no hassle.
Would recommend them to anyone.
Greg Carter
I would highly recommend BrokerCo - they are fantastic. Paul and his team are highly professional, thorough, fair, trustworthy and help you every step of the way ensuring you are kept up to date on the process of your loan. Thanks Paul once again :-) !!!!
LizandStu Hubrich
We have been looked after by Jodie Roy for more than 5 years now.. and we have recommended Jodie to several people we know... i would absolutely say she has been very helpful...always available and answered iur queries without hesitation...easy going.. makes the process very easy and smooth... definitely recommend to all.the people out there.. thanks jodie again ...
Bijay bajracharya
I return to Paul time and time for my mortgage (and moral support!) guidance. Even though I am based in Sydney and buying property in Sydney Paul is my first choice. He and his team are more than professional; they actually care. He devotes time and empathy to the (often) frustrating purchasing process; he crunches options and keeps me informed at each step. I probably shouldn't mention but Paul has often gone above and beyond 'out of hours' when i have needed his help. Can't recommend highly enough. Thank you Paul and Brokerco
Jennifer Peace
We have returned to Paul on multiple occasions over 10 years for help and advice and arranged 3 mortgages with him during this time.
I've always been happy with the timeliness and content of his responses and we are currently saving over $100 per week on our rearranged mortgage.
Paul Rowland
Excellent and friendly service, very diligent and speedy response. Always gets the best deal possible. Highly recommend.
Joseph Bright
We have used Paul at BrokerCo twice in the past and he was fantastic both times. Very helpful both times and I wouldn't hesitate in recommending him to anyone.
Fergus O'Connell
Paul and his team provide a great service! They are proactive, informative and keep you in the loop throughout the whole borrowing process. Thanks Paul and Leah.
Natalie White
The guys at BrokerCo are excellent. They navigated a pretty complicated set of circumstances to help us find the best deal for our mortgage. The Sydney property market can be pretty stressful at the best of times, but the team here ironed out any concerns very quickly.
Nicholas Pickard
Matthew Smythe made it incredibly easy and was very helpful. It's all the little things that made the difference. Thank you.
I will be using Broker Co again and highly recommend.
John Bourke
Paul has been very easy to deal with and helped me with two property loans and refinancing twice to find the best interest rate. He always takes the time to understand my current situation and works with me to find the best possible deal.
Alexa Omany
Fantastic Service - they go the extra mile. Very friendly and helpful. Nothing was problem and we were always kept upto date on the progress.
Leanne Roser
BrokerCo was able to get me the loan I wanted when other brokers couldn't. I found Matthew Smyth at BrokerCo was able to use his extensive knowledge to get around the manny obstacles standing in the way. BrokerCo was a step above the rest and provided a very high level of service, I would be happy to recommend them to all.
Danni Bromilow
The staff at Broker & Co were more than helpful with the refinance of our Loan. The team provided the most suitable loan to suit our circumstances. Would be happy to recommend this company to others.
Brendon Woodbury
Great service and fantastic communication throughout the entire process. Made buying our first home so easy, would defiantly use them again in the future.
Jessica Bleney
Absoultley fantastic service from ALL staff. Paul definitely knows his stuff and helped us out heaps...he works for you! Can't thank him enough, highly recommend using.
Angela Ofield
Over and above service every time, we have used Paul for 4 home loans over the years, very happy.
Selina - Equestrian Mindset Coach
Jodie was fantastic - she looked after the refinance process from start to finish - very happy to recommend her services
Michelle Wilson
Our expectations were exceeded after dealing with BrokerCo. After only a short conversation about our circumstances, Matthew came up with a suitable lender and a great offer in only a few hours! We will continue to use BrokerCo for the finance of our next property.
Carrie Rogers
Paul Westcott is a responsive, empathetic broker with whom I will continue to do business for many years to come.
Paul Pottinger
Mathew & all the staff in the office are very helpful & kind.. oh & very knowledgeable in their field of work....
Reece Smith
Excellent service, made purchasing a property a lot easier would recommend broker co to everyone.
Zack Starrett
Very professional and efficient. Came highly recommended and didn't disappoint.
Jessica Linwood
Matthew was tireless in his efforts and kept us informed throughout the whole process.
Brendon Slape
Great Service, easy to understand, excellent communication. I would strongly recommend BrokerCo for help with your Mortgage Refinancing.
Chris Nobbs
Professional, informative and honest. Paul and the team worked the broker magic for us now on a couple of occasions . They take a lot of the stress and hard work onboard . We highly recommend them for all finance needs.. Cheers BrokerCo ::))
Stuy Ross
Very professional service
stephen hoad
An excellent team with integrity that are always one step ahead. A pleasure to deal with. Refreshing change for my family. Highly recommend.
Sally Badawi
WE'RE A LOCAL TEAM HERE TO HELP YOU
BrokerCo is a leading QLD based Mortgage Broking Service whose offerings are driven by authenticity, integrity & excellence- not commissions. We are all about helping YOU make the best decision when you borrow money for your home, investment property, business or commercial property.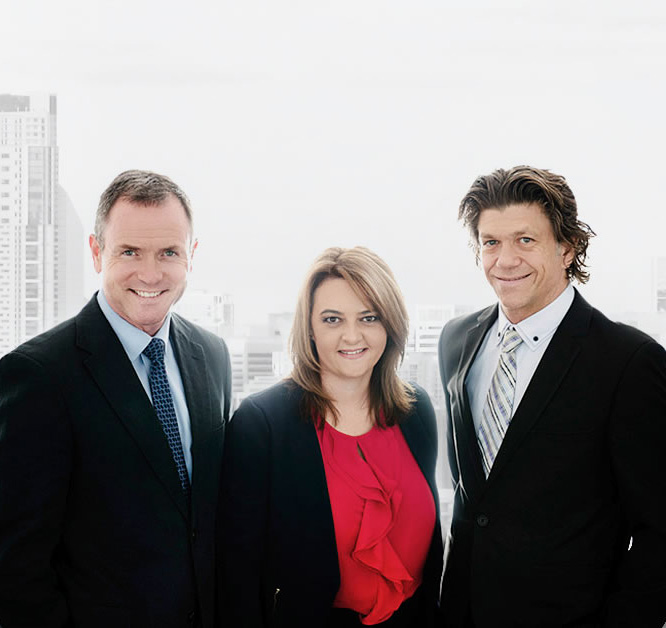 Matthew, Jodie & Paul
Director Team & Mortgage Specialists
(07) 5370 8333
I WANT THE FREE GUIDE