A mortgage broker acts as a go-between for people who want to buy a home and lenders, making it easier for people to get a home loan. Typically, a mortgage broker has established relationships with a group of lenders and will assess the individual circumstances and requirements of the homebuyer in order to recommend loan options that may be the most appropriate from those lenders.
To make sure you get the best possible support and advice, a mortgage broker will ask about your needs and finances. Also, there are important questions you can ask a broker to make sure they're a good fit and give you peace of mind.
How to prepare for a meeting with a Mortgage Broker?
It is essential to have a complete grasp of your financial situation and the kind of property you want to purchase when getting ready for a meeting with a mortgage broker. Think about whether you're searching for your first house, a rental property, or a refinance of an existing mortgage. If you are buying a home with a partner, making a list of your debts and assets may be useful. You should also figure out how much you have saved for a down payment and how much you are prepared to spend on a home.
It is also important to think about how you would like your repayments to function. Would you prefer to pay off your loan quickly by adding an extra amount to each payment, or would you rather keep regular mortgage repayments as low as possible and pay it off over the loan's full term? What region are you interested in buying in, and are you looking for a house or an apartment? The more you understand these aspects, the better equipped a mortgage broker will be to assist you in meeting your unique requirements by recommending an appropriate lender or bank.
Finding a reputable mortgage broker can be a quick and efficient method to compare various home loans and find the offer that's best for you. How can you determine if your mortgage broker is a decent one, though? By asking them these key questions.
Are they a licensed Mortgage Broker?
When choosing a mortgage broker, one of the most important things to think about is whether or not they have a license. Licensed brokers must adhere to specific rules and regulations, such as acting in the best interests of their clients when recommending loan products. You can directly enquire about their credit license or reach out to a professional organisation like the Finance Brokers Association of Australia Limited (FBAA) or the Mortgage & Finance Association of Australia (MFAA). These organisations can help you confirm if your broker is licensed or connect you with one who is.
Who is on your panel of lenders?
The financial services industry is multifaceted, making it advantageous to have a broad and diverse selection of lenders on a mortgage broker's panel. It's essential to have a combination of bank and non-bank lenders. Having a variety of financial products available is important, and it can give you confidence that the broker is only interested in the best outcomes for you, the client. If a broker has more than 20 lenders on their panel, you can feel secure knowing you have plenty of options to choose from.
However, it's important to note that the size of a broker's lending panel isn't the only factor to consider. An exceptional mortgage broker will have an in-depth understanding of the needs of potential homebuyers and will have invested time to grasp the critical features, loan terms, and benefits of various home loan options available in the market. The home loan industry is continuously evolving, so it's essential to choose a mortgage broker who stays abreast of the latest trends and products.
How do Mortgage Brokers get paid?
Mortgage brokers usually don't charge upfront fees to clients, and most aren't paid by their employers. Instead, they receive their income through commissions, bonuses, and other incentives from lenders. While lenders have a legal obligation to act in their clients' best interests when recommending a home loan product, it's still important to ask your broker about their commissions and if certain lenders offer higher commissions. It's also vital to enquire about the structure of their commission payments, such as whether it's a one-time upfront payment or a recurring one, or both.
What documents should I prepare for a loan application?
Prior to your appointment with the mortgage broker, it's recommended to ask for a list of necessary documents. These could include a valid passport, driver's license, bank statements, and pay slips. Being prepared with these documents can help streamline the application process and make it faster, simpler, and more pleasant.
Which Home Loan product is right for me?
Given the wide range of products available, it can be hard to figure out which home loan features are right for you. For instance, an offset account or redraw facility may not be appropriate for you. A mortgage broker can guide you through your options and help determine the most suitable features for your circumstances.
What are the borrowing costs when applying for a mortgage?
Whether you are a first-time buyer or an experienced investor, applying for a home loan can be a complex and challenging process. One of the key factors to consider when getting a mortgage is the various fees that you will likely have to pay, such as application fees, property valuation fees, and lender's mortgage insurance.
Application fees
When you apply for a home loan, you will likely have to pay an application fee. This fee covers the costs of processing your loan application, including credit checks, background checks, and administrative expenses. Application fees can vary widely between lenders, and you should always ask your mortgage broker about them before you apply. Some lenders may waive application fees if you have a good credit score or if you are a first-time buyer.
Property valuation fees
Another cost to consider when applying for a home loan is the property valuation fee. This fee is paid to a professional appraiser who will assess the value of the property you want to buy. The appraisal helps the lender determine how much money they are willing to lend you based on the property's estimated value. Property valuation fees can range from a few hundred to several thousand dollars, depending on the size and complexity of the property.
Lenders mortgage insurance
If you have a small deposit or a high debt-to-income ratio, your lender may require you to pay lenders mortgage insurance (LMI). LMI is a type of insurance that protects the lender in case you default on your loan. The cost of LMI can vary depending on the size of your deposit and the amount of the loan. In general, the smaller your deposit, the higher the LMI premium you will have to pay.
Other costs to consider
In addition to the fees mentioned above, there may be other costs associated with applying for a home loan. For example, you may have to pay legal fees, settlement fees, or stamp duty. It is important to ask your mortgage broker about these costs so that you can budget accordingly.
Why have you recommended a particular Home loan to me?
It is important to consider whether the options presented to you are best suited to your needs. Since brokers have a legal obligation to act in your best interests, you can also ask them to explain why they are recommending a particular loan or loans.
To ensure that you are getting the most competitive rates and terms, you may also want to request that your broker present you with additional loan options, including one with the lowest overall costs, so that you can make an informed comparison.
What happens after you apply for a Home Loan?
It's important to remember that just because you apply for a home loan doesn't mean you'll be approved, even if your broker suggested a certain lender. When you apply for a home loan, there are several ways to be approved. Pre-approval is a promise from a lender to lend you a certain amount of money if you make an offer on a home. This promise is not legally binding. Conditional approval means that the lender is sure you will be able to pay back the loan, but approval is still based on the property you want to buy. Full approval is official permission from the bank or lender for you to buy a property. This requires the bank or lender to value the property.
A broker and borrower should ideally work together in a positive and honest way to find and get a good deal on a home loan. As a borrower, if you ask the right questions, it will put you on solid financial ground and give you more control over your mortgage for the rest of its life. Getting advice and direction from an expert will also help clear up any confusion and unplanned costs, making it easier for you to buy your first home.
Contact BrokerCo for more information
If you're in the market for a home loan or considering refinancing your current mortgage, it's crucial to find the very best home loan product for your needs.  Remember, you're going to have your mortgage for a long time. For more peace of mind that you're choosing the right home loan, contact BrokerCo today. We have access to hundreds of home loan products all over the country, and we look at what's best for your financial future as well as right now.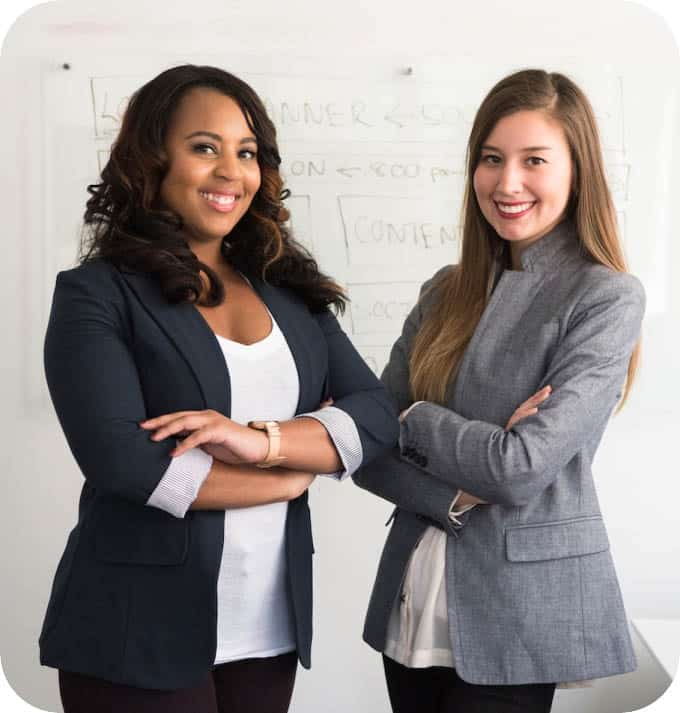 How can BrokerCo help?
Refinancing your home loan can be a smart financial move that helps you save money and reduce your monthly repayments. By taking advantage of lower interest rates, accessing equity, and switching to a better lender, you can improve your financial situation and achieve your goals.
If you're considering refinancing, be sure to do your research and shop around to find the best deal for your needs.  Give the team at BrokerCo a call today and refinance your home loan with confidence!